Cameroon: Promised Investigation Should Be Independent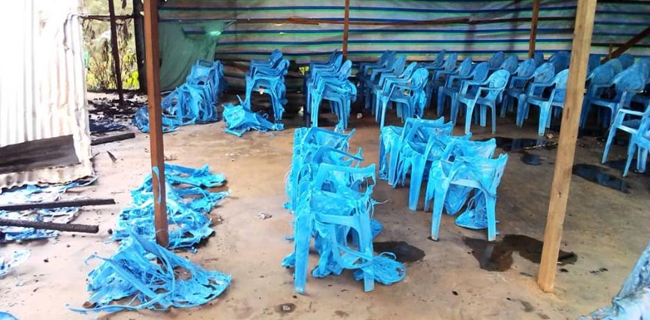 Government Forces on Rampage in North-West Region City
Cameroonian soldiers went on a rampage in the English-speaking North-West region on May 15, 2019, burning over 70 homes in Mankon, Bamenda. Soldiers dragged one man from his house, shooting him dead in the street.
In a news release issued on May 16, the defense ministry announced that it had opened an investigation into the burning of homes and destruction of property. The government should hold soldiers involved accountable.
"The government's move to investigate these attacks on civilians and their property is an important step to ensure accountability," said Lewis Mudge, Central Africa director at Human Rights Watch. "The investigation should be prompt, independent, and impartial, but it should not end there. The government should immediately review other cases of alleged abuses by its security forces and prosecute those responsible."
Human Rights Watch interviewed 15 residents of Mankon, including 10 witnesses, who described how soldiers from the Air Force and the Rapid Intervention Battalion coordinated the attack. Human Rights Watch also reviewed satellite imagery showing over 70 buildings affected by fire and photographs and videos showing extensive destruction of property.