Internship/Study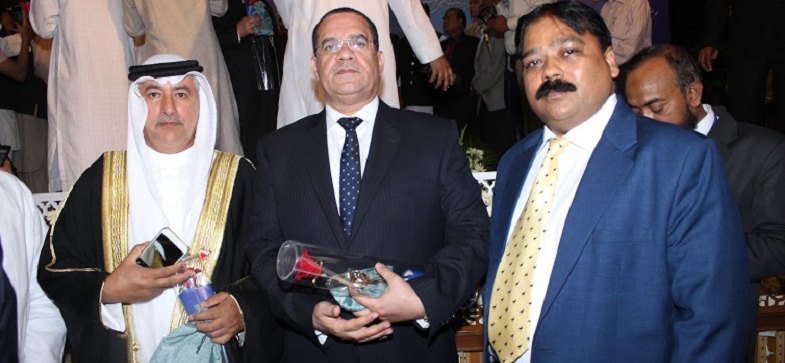 INTERNSHIP PROGRAMME
Click Here to Download Intern Application Form
Purpose of the internship programme
Internships for graduate students are available at the Office of ALL INDIA COUNCIL OF HUMAN RIGHTS,LIBERTIES & SOCIAL JUSTICE (AICHLSJ)These internships are intended to:
Increase the intern's understanding of current human rights issues at the National & International level and give them an insight into the work of the AICHLSJ in particular; and contribution of outstanding young students or graduates. During the internship, the students are exposed to the functioning of various divisions / Human rights issues of the (AICHLSJ).
The relationship between the Organization and the intern is one of mutual benefit. Interns are assigned to variuos human rights issues/projects according to the needs of the Office and their own areas of interest. They are involved, inter alia, in: researching human rights issues, drafting analytical papers and reports, providing substantive and technical servicing of meetings, backstopping fact-finding and technical cooperation activities as well as field operations and supporting other AICHLSJ activities etc. As part of the internship programme, AICHLSJ endeavours to brief interns through a series of information sessions on human rights issues conducted by staff of the Office.
Qualifications required
Participants in the internship programme are selected from graduate students and holders of graduate level degrees in disciplines related to the work of the AICHLSJ, Preference will be given to those, within these disciplines, who have specialized in human rights issues or interested to work in the same. Typically, interns do not have previous working experience of this nature. Applicants must be sponsored by an academic institution and must have a good command language i.e. English, Drafting ability in English is required.
Internship dates and duration
Besides the regular summer and winter programme which are held in May-June and December-January every year, AICHLSJ also offers opportunities throughout the year except to students from various streams especially from law stream.
AICHLSJ internships are for a minimum period of 15 Days and may be renewed up to 6 months maximum. When applying for an internship, candidates should indicate the semester and the dates of the period for which they wish to be considered.
Deadline to receive the application for the internship
7th Of Every Month
Major human rights issues
| | |
| --- | --- |
| Administration of justice | Impunity  |
| Refugees, IDPs & Asylum seekers    | Arbitrary arrest & detention |
| Independence of judges & lawyers  | Right to education   |
| Caste-based discrimination   | Prosecution system   |
| Right to fair trial  | Child rights    |
| Inhuman & degrading treatment | Right to food |
| Right to health     | Death in custody |
| International human rights mechanisms  | Right to life |
| Death penalty  | Judicial system |
| Right to redress Democracy | Labour rights   |
| Right to remedy  | Enforced disappearances & abductions |
| Land rights     | Rule of law |
| Environmental protection | Legislation  |
| Sexual violence   | Extrajudicial killings |
| Migrant workers    | State of emergency & martial law |
| Terrorism & human rights   | Freedom of association |
| Minorities Threats and intimidation | Freedom of assembly |
| Non-state actors | Torture |
| Freedom of expression   | Police negligence |
| Transitional Justice | Freedom of religion |
| Police violence | Violence against women |
| Human rights defenders  | Poverty & adequate standard of living |
| Victims assistance & protection | Human trafficking |
| Prison conditions | Women's rights |
Conditions of service
Intern seekers are not permitted to seek any form of employment, whether paid or unpaid, including internship. Interns are assigned to work with a supervisor who is responsible for providing them with a description of duties and a workplan. Upon completion of the internship, both the supervisor and the intern are required to complete a final report describing what was achieved during the internship. In addition, every intern is requested to complete an evaluation questionnaire on his/her assignment and to submit it to AICHLSJ's Administrative Section.
AICHLSJ internships are not remunerated and interns are not considered officials or staff members of the Organization. Travel costs and living expenses must be borne by the interns themselves or by a sponsoring institution. ID card and certificate for the duration of the internship byAICHLSJ's Administrative Section.
Intern / Institution is required to pay Rs. 375/- for Per Intern as documentary /Administrative charges
AICHLSJ accepts no responsibility for costs arising from accidents and/or illness incurred during an internship. Interns must have their own health insurance. In case of illness or other circumstances which might prevent the completion of the internship, interns will inform their supervisorAICHLSJ's Administrative Section.
There is no expectancy of employment at the end of the internship and interns cannot apply for any regular or temporary position with the AICHLSJduring the internship
Interns are expected to work full-time and to carry out the duties assigned to them. They do not accrue leave during the period of the internship.
All confidential and unpublished information obtained during the internship may not be used by interns without the written authorization of the AICHLSJ
Procedure for applying ==== Click Here to Download Application Form
Applicants should submit the following documentation:
=Detailed request with specific dates for internship. =Complete Bio-Data. =Recommendation letter from the University/Institute/College. Selected candidates are normally informed approximately 15 Days before the starting date of the internship. Due to the large number of applicants,AICHLSJ is unable to inform unsuccessful candidates. Unsuccessful candidates may re-apply for following periods.
STUDY IN HUMAN RIGHTS & SOCIAL WORK
WE ALSO OFFER DIPLOMA / POST GRADUATE DIPLOMA IN
POST GRADUATE DIPLOMA IN HUMAN RIGHTS - 30 SEATS
POST GRADUATE DIPLOMA IN SOCIAL WORK - 30 SEATS
SEATS : 60 NOS.
RESERVED : 12 SEATS FOR DISABLED/HANDICAPPED/BLIND
COURSE FEE : RS 12000/- + ADMIN CHARGES 324/-
MODE OF EXAMINATION : ONLY THESIS AND ASSIGNMENT
COURSE LANGUAGE : ONLY HINDI & ENGLISH
Contact Person /Administrative Section for applications:
Internship Programme - Internship Coordinator - Administrative Section (for both internships and stipends)