South Africa: Children with Disabilities Shortchanged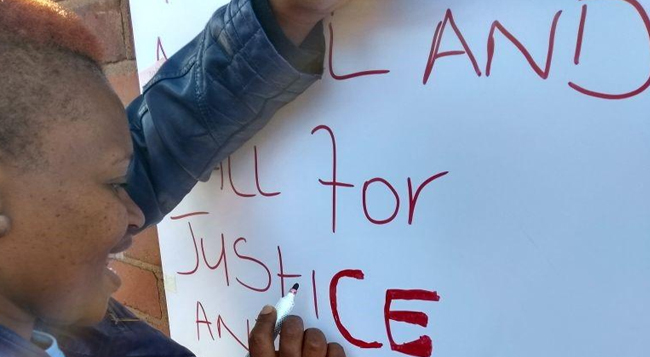 South Africa has not delivered on its promises to guarantee inclusive education for children with disabilities and to ensure that they have adequate skills for employment, Human Rights Watch said today. President Cyril Ramaphosa should place children and young people with disabilities at the heart of the new administration's priorities.
"Previous administrations have abandoned South Africa's children and young people with disabilities," Elin Martinez, Children's Rights researcher at Human Rights Watch said. "The government has described its plans for children and young people with disabilities but has failed to translate them into results."
In March 2019, Human Rights Watch spoke with 26 parents of children with disabilities and 5 young adults with disabilities in Orange Farm, a township outside Johannesburg, about their education experiences. The challenges they face exemplify the challenges faced by many more children in Gauteng province and other parts of South Africa, as documented by disability rights and inclusive education groups, and South Africa's Human Rights Commission.
Many parents interviewed in Orange Farm said they felt let down by education officials, and staff at their children's schools. They were concerned by the lack of equal treatment of their children and said that their children's schools were not teaching them adequate skills to support their development, help them lead an independent life, and seek meaningful employment.
Maria Mashimbye, a local advocate for children with disabilities whose 16-year-old son Lesley goes to a special school focused on skills training in Soweto, said:
South Africa is failing the children with disabilities. In the constitution [it] says "equality" is there – but there is no such thing. I still feel that discrimination of people with disabilities is there. They are also saying free education for everyone but for people with disabilities there is no such thing.
South Africa's national elections on May 8 gave a clear victory to the African National Congress (ANC), Ramaphosa's party. The ANC's manifesto states the party's commitment to including "the needs of people with disability in all government programmes." It acknowledges that the education, training, and health systems need "radical improvements." Earlier this year, Ramaphosa acknowledged that South Africa has "not achieved nearly enough" regarding the rights of people with disabilities.
South Africa continues to expand its parallel, special education system for people with disabilities and those deemed to have ongoing learning barriers, preventing them from learning in an inclusive general school system. Human Rights Watch and expert groups' research shows that social workers and education officials refer children to special schools, sometimes after a short stay in a mainstream school, but in many cases after a long and tedious process of referrals and assessments. Such referrals often prevent children's entry into inclusive, mainstream education. This limits their access to a full cycle of basic education, to which they are entitled by law. Many children are in special schools that segregate them and do not support their holistic development or cognitive skills.
The lack of reliable enrollment data specifically about children with disabilities significantly affects South Africa's ability to ensure that it can guarantee high-quality, inclusive primary and secondary education for people with disabilities.